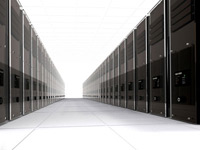 Our regular hosting services include the opportunity for you to update your site regularly. Your site's search engine positioning can be affected by how often your site is updated. In addition to good, useful site content and good links coming into your site, one of the criteria that search engines may utilize to help rate a web site is how often and what types of updates have been applied to a site.
One of the criteria that a visitor will use to determine whether or not they should revisit your site is how often the content is updated.

When you host your site with MetroMalls, we allot time to update, remove, or delete text and images on your site every quarter. Of course you have access to make some of your own changes, but we will contact you with reminders and suggestions, and even do some of the changes for you if you request. We strongly encourage you to keep your site content fresh and up to date, because your success is our success.
More Value
Any business with a physical address in southeast Michigan will have appropriate links to their web site within MetroMalls.com. For at least the first 30 days, hosted sites will receive a free rotational banner listing on MetroMalls.com home page along with a listing in the mall spotlight. Southeast Michigan hosted sites will also receive permanent listings within the MetroMalls.com shopping pages. Sites that offer Business to Business content will also be featured in the MetroMalls.com business center page.
Have bargains or specials that you would like to feature? We maintain a bargain center that is available to all of our hosted accounts. There is no charge to our clients for text listings in this section of our online mall.
Not located in Southeast Michigan or don't feel your type of business will benefit from a storefront in MetroMalls.com? No problem. We focus on promoting YOUR web site. We are search engine experts, and we have high traffic web sites and areas that we use to add links and generate traffic to your web site.